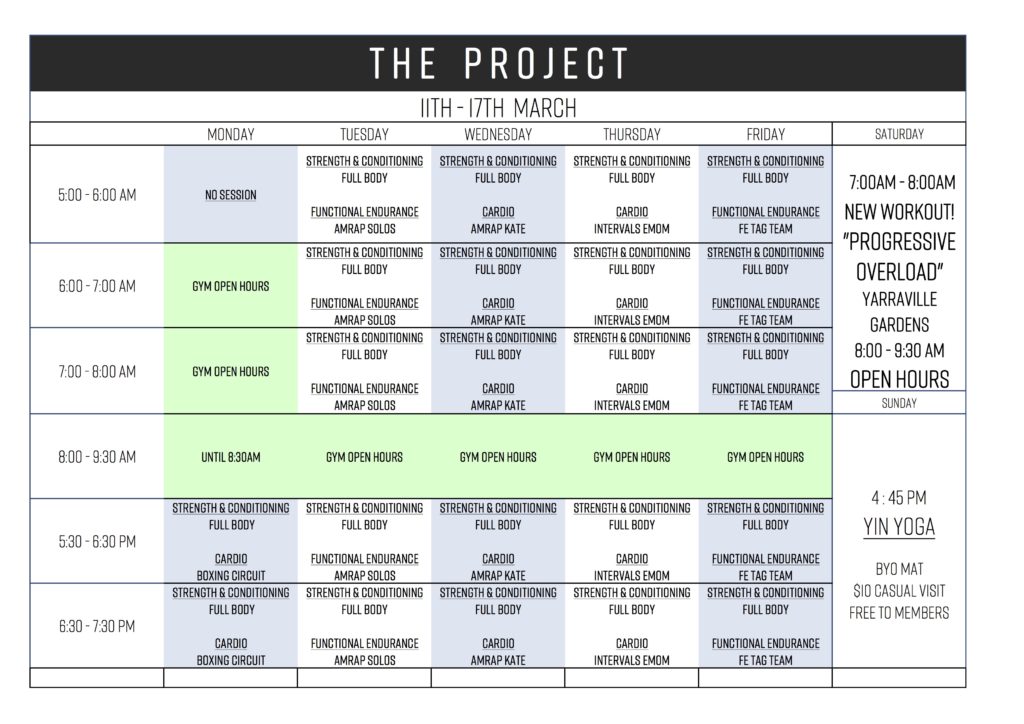 Important Notice for all looking to join The Project team.
Here at The Project our primary goal is to give you quality of service and attention to detail.
Late last year we paused membership intakes so as to work on giving all current members an equal level of quality and attention. We reopened membership intakes midway through January and already we are at the point where once again we will need to cap our membership numbers where they stand.
It is a bitter sweet moment when a place like The Project reaches the limitations of its walls. To have to tell those looking to make positive change that they have to wait is a hard thing to do. But to guarantee that those who train under The Project roof get the all the attention they deserve, we will not be taking new members or new casual visitors for the foreseeable future.
If you would like to put your name down to wait for a spot to become available please email me.
Owner, Dan Crisp
The Projects training sessions are designed for all levels of fitness. We cater to injuries and differences in ability. No matter what your capabilities, you will get a great workout.
Unlimited Membership
Unlimited Sessions for $40 a week
Choose Cardio or Strength training depending on your goals
27 times to choose from including Yin Yoga
All sessions open to guys and girls
Track your fitness changes as you go
Start any time and progress at your own pace.
Coach on hand for all sessions
Cardio and Functional sessions are challenging, recordable and progressive.
Strength training using the fundamental principle of progressive overload to get best results.
Yin Yoga every Sunday at 4:45 pm $10 for non members
Any questions on the training schedule please contact Dan here
AMRAP – enduro – circuit
AS MANY ROUNDS (OR REPS) AS POSSIBLE – Consists of 45mins of body weight cardio. This includes squats, lunges, push ups, dips, running and skipping etc..The program is often in different formats. You will be able to gauge your fitness level through tracking how far you progress through the AMRAP.
BOXING – dirty – circuit

turn the lights down so you can sweat it up. Get sweaty and get rid of some of the days stress with high intensity boxing combos, sprints, skips and ab work

FE / Functional Endurance – tag team – superset – 1000 – 3 min challenge

You a variety of full body exercises. You your body weight and equipment to get a full body work out. It will punish you to your limits and repay you in gratification.

STRENGTH

Full body Strength sessions are on Mondays and Fridays and are a great way to get a bit of everything in
Wednesday and Thursday sessions give you the option of upper body, lower body or full body weight training. You can choose upper on Wednesday and lower on Thursday and spend more time on each exercise.

SPARTAN TEAM CHALLENGE

Taken from the popular obstacle course race, Spartan Team Challenge will have you working in pairs to complete rep counts and runs.